Asia's most beloved street photographer Fan Ho crossed-over between photography and cinema with ease and fluidity. Considered the director of the streets for his cinematic vision, Fan Ho left an impressive collection of work and many lessons for the ones to come.
Born in Shanghai in 1931, Fan Ho started experimenting with a camera at the young age of fourteen. Just four years later, he moved to Hong Kong with his parents and decided to switch his Kodak Brownie for a twin lens Rolleiflex. Starting then, his love for street photography flourished and Fan Ho began shooting what would later become his most famous work pieces.
Fan Ho displayed a unique enthralment with the urban life of Hong Kong. Inspired by the vivacity in market areas, streets, alleys and slums, he aimed to capture the city with authenticity and showcase its true soul. Vendors, kids playing in the neighbourhood or doing their homework, or even individuals crossing the street would all become subjects of the photographer's images.
Having won nearly 300 awards and titles Fan Ho is undoubtably a role model when it comes to street photography. The way he captures all elements in their most natural form is inspiring and his work is a source of great learnings.
Below, we highlight 3 lessons you can take from the photographer:
One — Be Patient
As a photographer, Fan Ho was patient in his approach as he waited for the decisive moment. It requires time to capture the unexpected.
The photographer was skilled in catching spontaneous moments while at the same time achieving a nicely composed background, the perfect combination of geometries, patterns and textures, and even the right amount of smoke and light.
Composition is the imperative means to achieve vitality, expressiveness and cohesiveness in a photograph.

Fan Ho
Two — Be Inspired by Everything
Inspiration can come from anywhere. Fan Ho used to study and appreciate all different forms of art to gather new ideas for his images. From literature, to poetry, to music, there are many sources that can inspire your photography.
I don't only get inspiration from photographers. I studied Chinese literature in university. I especially loved Chinese poetry. Many of my photos are influenced by the great masters of poetry in China from a thousand years ago. They have soul.

I also get inspiration from music. I love Brahms' symphonies, Mahler, Debussy, and Stravinsky. I love classical music. They give me inspiration, especially during my work in the darkroom.

Fan Ho
Three — Try Anything
There are no limits to creating art and Fan Ho truly believed in it. His work showcases his creativity and cinematic vision, which later led him to film-making and direction. He would sometimes direct his subjects to move or stay in a certain position in order to achieve his desired compositions and bring his ideas to life.
My belief in art creation is to try anything.

Fan Ho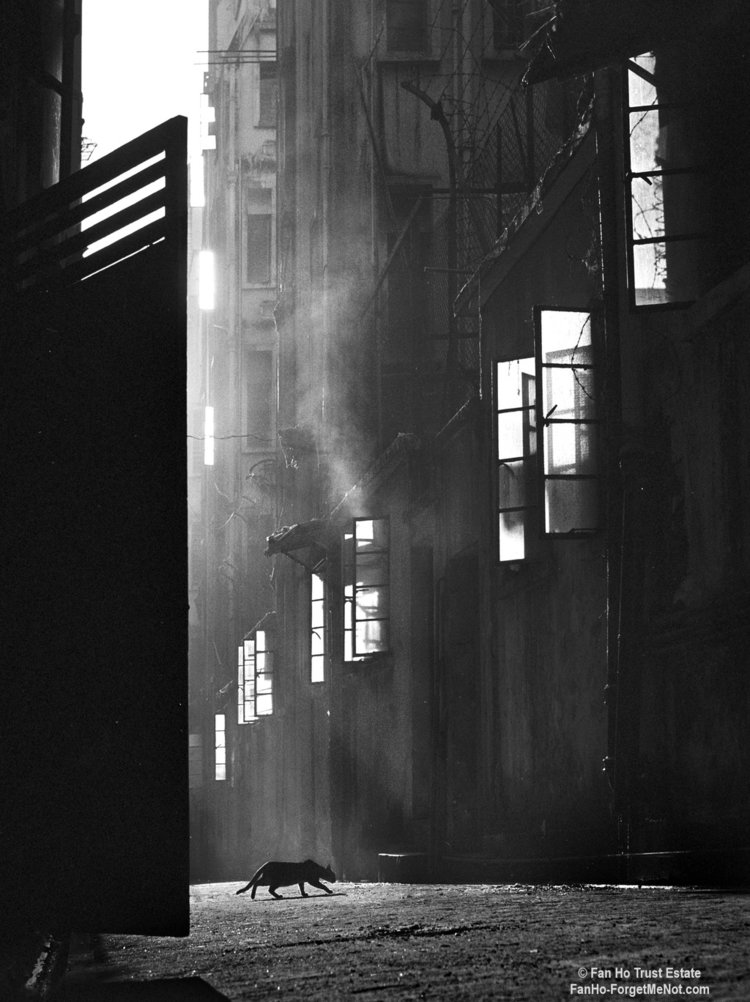 Fan Ho is a posthumous Chinese photographer and film-maker. In his long career spanning over 40 years, he received many accolades and inspired an entire generation of photographers. To see and learn more about his work, visit the Fan Ho Trust and Estate website here.
For more street photography inspiration, check out our Editors' Choice Street Photography Edition. ?
---
---