Because inspiration does not always come easy and catching fire can be a difficult task at times, today we point out 12 events all over the world that will turn your creative lights on. Take out your calendars and enjoy!
Photo London is a world-class photography fair and a catalyst for London's dynamic photography community. Well-known museums, auction houses, galleries, creative communities, and the world's leading photographers, curators, and exhibitors are brought together to celebrate the art of photography.
It's possible to visit this year's edition from 16 to 19 of May, at the Somerset House.
Photo Basel is the well known international art fair in Switzerland dedicated to photography-based art. It brings together galleries, collectors, visitors and buyers from all around the world and fosters art, creativity, and dialogue about it. Attendance is possible from June 11 to 16, at Volkshaus Basel.
PHOTOFAIRS presents fine art photography and moving image from leading international galleries and their artists in dynamic and cutting-edge destinations around the world. In 2019, the fair will take place in Shangai, at the Shanghai Exhibition Center, between September 20-22.
Paris Photo is the largest international art fair dedicated to photography. Since '97, its mission relies on promoting photographic creations and their source – galleries, publishers, and artists. The event is held at the Grand Palais, in Paris. This year, it will take place between the 7th and 10th of November.
This is an exhibition by five internationally renowned photographers: Laia Abril from Spain, Sibylle Fendt and Nora Klein from Germany, Louis Quail from the UK, and the American Melissa Spitz. Crazy – Living with Mental Illness approaches the topic of mental disorder, usually stigmatised and tabooed. It will be live from February 15th to April 21st, at F3 Freiraum für Fotografie, in Berlin.
The Photography Show happens from 16th to 19th of March, in Birmingham, UK, and has a wide range of products and initiatives for photography enthusiasts and professionals. There you can find the latest offers by leading brands, or listen to inspiring talks and demos from some of the best names in the industry.
At the Affordable Art Fair in Hong Kong, over 100 local and international galleries showcase their collections of fresh and affordable contemporary artworks, all priced between HK$1,000 and $100,000. The 2019 edition will be held from May 17 to 19, at the HKCEC.
Filter Photo Festival is a four-day photography event that is opened every autumn in Chicago. Workshops, lectures, artist talks, and exhibition receptions, are just some of the examples of what you can find. The majority of events takes place at the Millennium Knickerbocker Hotel, but some evening activities happen at galleries and partner institutions around the city.
The event will be going on from September 19 to 22 in Chicago.
The Sony World Photography Awards Exhibition gathers a selection of the world's best contemporary photography works from the year before. From landscape to portraiture, wildlife to fine art, all photography fields are represented at the exhibition. The artworks showcased are selected from the winning and shortlisted entries of the well-known Sony World Photography Awards. The 2019 edition will take place at the Somerset House, in London, from 18 April to 6 May.
This Photobook Fair will take place on April 27th, at the Blue Sky Gallery, in Portland, and it is all about celebrating the photobook. Join 12 small-press publishers set up with collectible, hard-to-find-elsewhere publications on hand to view or purchase. Many artists will be in attendance to sign copies.
This exhibition from Michael Wolf comprehends twelve series of works and a huge wall installation focused on the theme Life in Cities. It can be seen at Deichtorhallen, in Hamburg (our hometown), until the 3rd of March. There you can find Michael's reflections on the living conditions in major cities such as Hong Kong, Tokyo, Chicago and Paris, and his perspective on issues such as population compression, mass consumption, privacy, and voyeurism.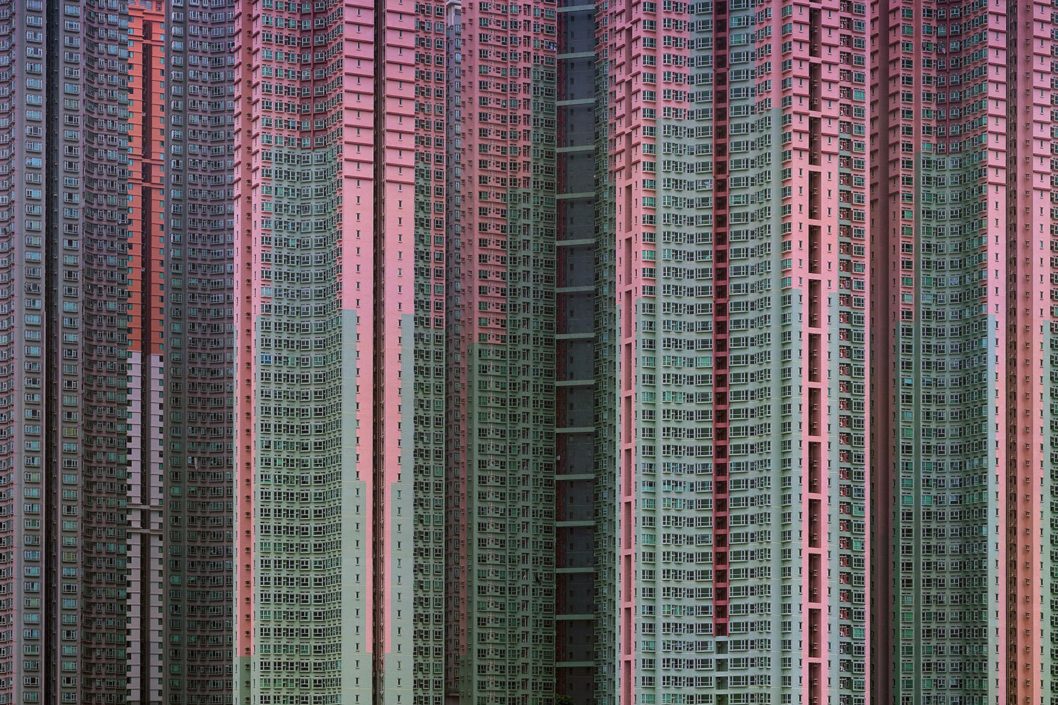 Mia Photo Fair is held in Milano and is the most important art fair dedicated to photography and moving image in Italy. It was created with the aim of highlighting the important role that photography plays in terms of languages of expression of the contemporary art system.
For more inspiration and top photography work, visit our website, blog or follow us on Instagram, here. ?
---